ATP ENVIRONMENT - INDUSTRIAL AIR TREATMENT PLANTS
We solve problems: air problems
We are a young Italian company that produces turnkey industrial air purification plants, on a global scale.
Each of our projects is tailor-made according to the specific needs of our customers.
Our expertise encompasses a wide range technologies suitable for the vast majority of industrial sectors and for many types of pollutants.
The ATP team has a unique experience and extensive technological know-how that allow us to provide high quality products / services at competitive prices and faster than the competition.
Main sectors:
CIVIL AND INDUSTRIAL WATER TREATMENT
WASTE TREATMENT AND INCINERATORS
RENEWABLE ENERGY
CHEMICAL AND PHARMACEUTICAL INDUSTRY
MECHANICAL AND METALLURGICAL
FOUNDRIES AND STEEL MILLS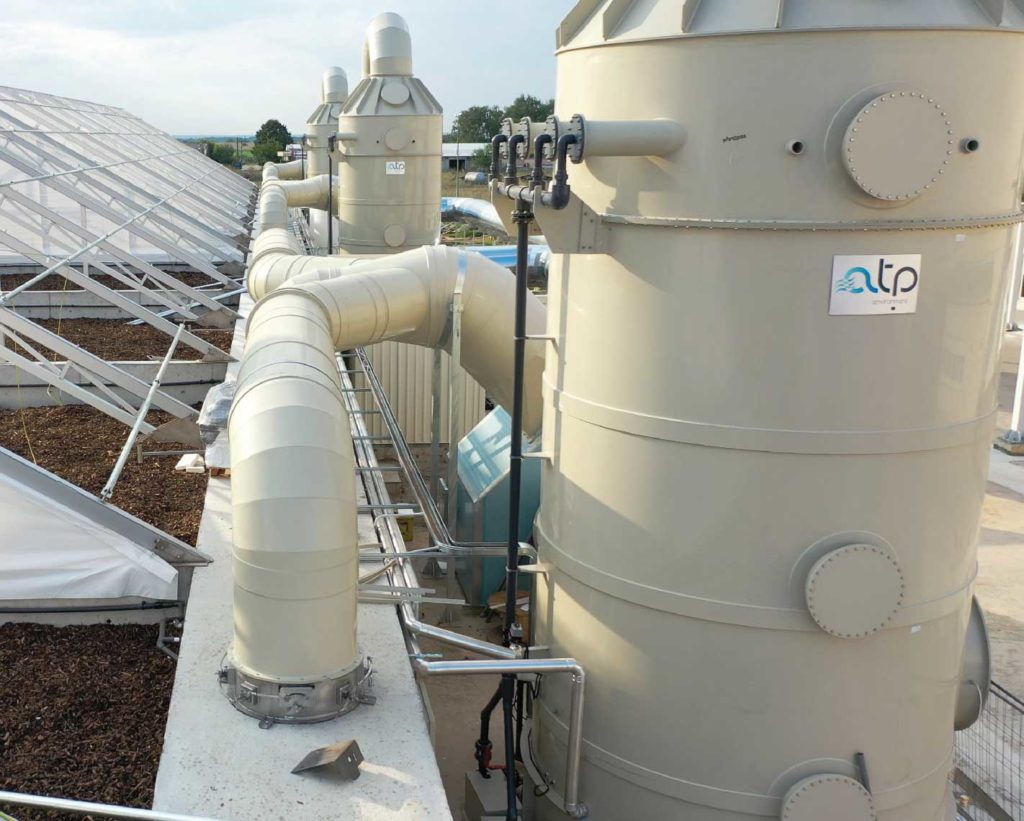 ATP Environment - INDUSTRIAL AIR TREATMENT PLANTS
ATP Environment INDUSTRIAL AIR TREATMENT PLANTS
WE KNOW WHAT WE DO - WE LOVE WHAT WE DO
WE KNOW WHAT WE DO
WE LOVE WHAT WE DO
After acknowledging your problem through the information you provided and our technical inspection, ATP can propose an ad hoc solution.
It is the most critical part. 
ATP´s technical team deals with the final design and dimensioning of the air treatment plant.
After the engineering phase, the project is assigned to a project manager who is responsible for ensuring that it is implemented flawlessly and on time.
The on-site start-up is carried out by us personally, in order to guarantee immediate intervention in case of problems and to ensure that everything is ready for use in normal conditions.
In addition to the warranty period, we offer all types of maintenance, to ensure that the system does not cause problems for your business.
industrial emissions treatment plants
we believe in our Zero eMission
The issue of air pollution is becoming more and more topical due to the intensification of the industrialization of the planet with the consequent climate change under everyone's eyes and the direct repercussions on people's health that affects both developed and developing countries.
Thanks to the skills of our qualified staff, ATP Environment intends to follow the customer in understanding the problem and to identify the air treatment system that efficiently meets your needs and the emission standards required by law.
SALES
patricia.lorenzo@atpenvironment.com
0039 3471652437
GENERAL
info@atpenvironment.com
0039 0444 380221
ATP environment srl
VAT  IT04724560265
Address: via Camisana 244, 36040 Torri di Quartesolo-Vicenza VI, Italy
Tel.+39 0444380221 | Mail: info@atpenvironment.com