Advanced scrubber management for energy efficiency and Performance
The project was about the design and monitoring of energy efficiency and better abatement of pollutants in foundry and composting processes. A test campaign was carried out with pilot plants and with plants in a 1 to 1 scale, varying contact times, types of filling bodies and washing liquid air ratio in order to define the suitable characteristics for systems for abatement of pollutants in the air from some specific industrial processes. Finally, the design was modified to reduce production waste and minimize international transport costs.
Intervention carried out using the financing Por FESR European Regional Development Fund 2014-2020
Action 1.1.1-Support for research projects to companies that involve the employment of researchers (PhDs and postgraduate graduates with technical-scientific profiles) at the companies themselves.
Financial Support: admitted expenditure € 75,686.40 – contribution granted € 37,843.20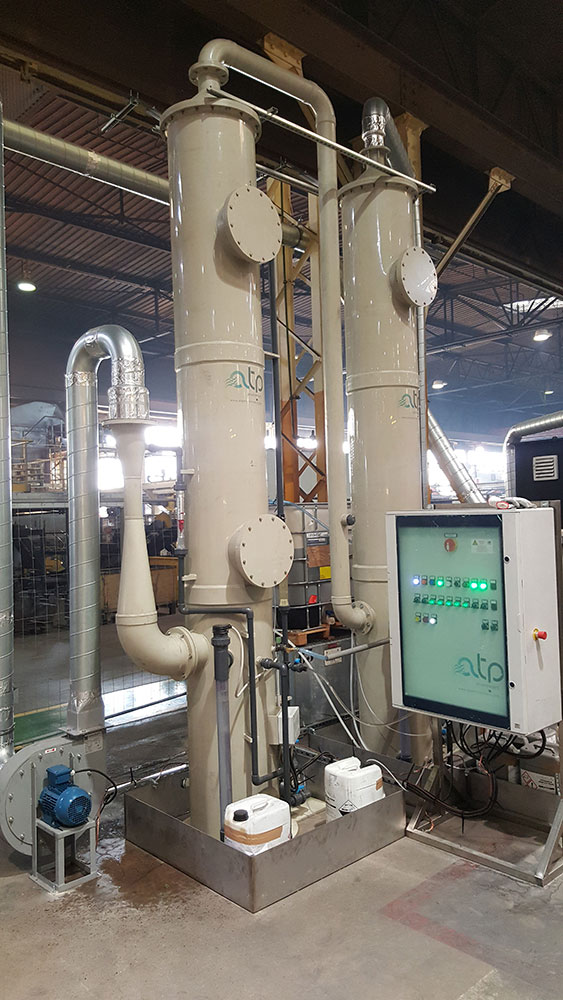 ATP environment srl
VAT  IT04724560265
Operative address: via Camisana 244, 36040 Torri di Quartesolo-Vicenza VI,Italy
Tel. 0444380221 | Mail: info@atpenvironment.com